Our Mission
To provide protection and peace of mind to our clients through reputable insurance products.  We are dedicated to offer a market leading service level in all aspects of our business.
Our Vision
In order to deliver our mission, we must remain financially strong yet agile enough to adapt when required.  Our independent status is key to supporting the local community by giving the best advice, always.  We are committed to developing the next generation of qualified professionals to carry our business and industry reputation forward for years to come.  We will utilise our biggest asset, our employees to take a 'hands on' approach in supporting our clients when they need us most.
Our Values
Caleb Roberts Insurance Services abide by the foundations of our values. We are people focused, showing genuine CARE towards our colleagues, policyholders, insurers, associated businesses and the wider local community. We demonstrate our values through consideration to other, giving best advice, being a reliable partner and treating everyone equal.
Caleb Roberts Insurance Services are a family run business, which filters down throughout the company and stands strong to our family values.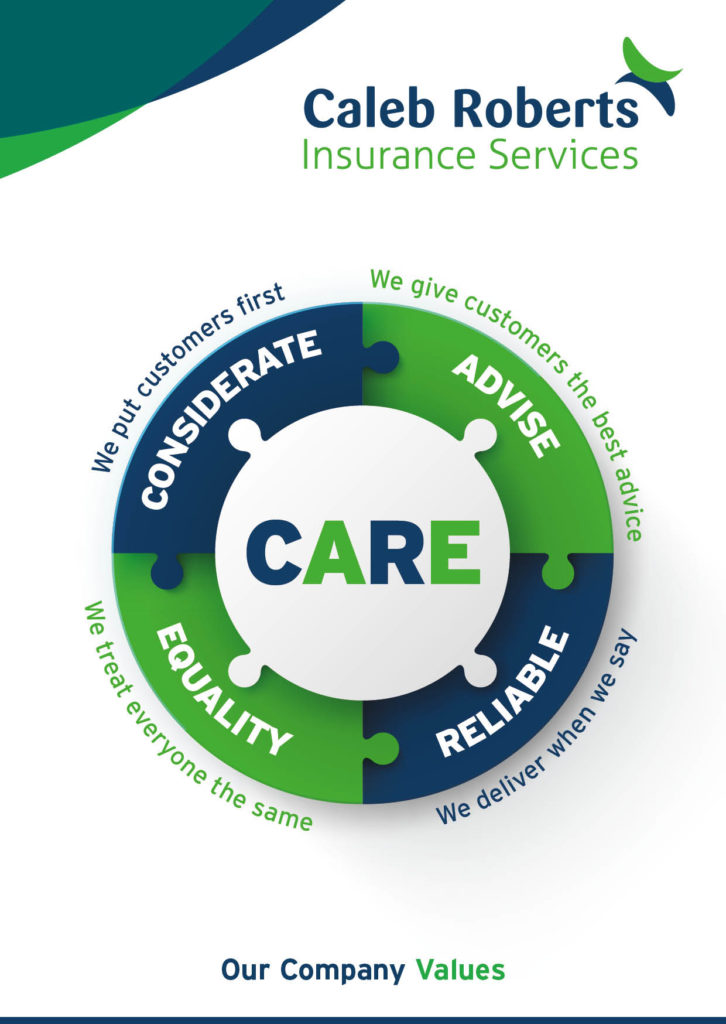 Get in touch