Now we are starting to see past the pandemic of Covid -19, February marked the start of Young Farmers Clubs beginning to return to normal activities. Caleb Roberts were again delighted to sponsor Shropshire & Herefordshire YFC's recent Performing Arts Week .
Both events were a great success, and the standard of theatre from the competitors was fantastic. We had the honour of presenting some awards on the final evening at Herefordshire, with Anna Rogers representing the Company and awarding Eardisley the winners (photo of the winning team) and Alberbury YFC winning Shropshire. Well done to everyone involved!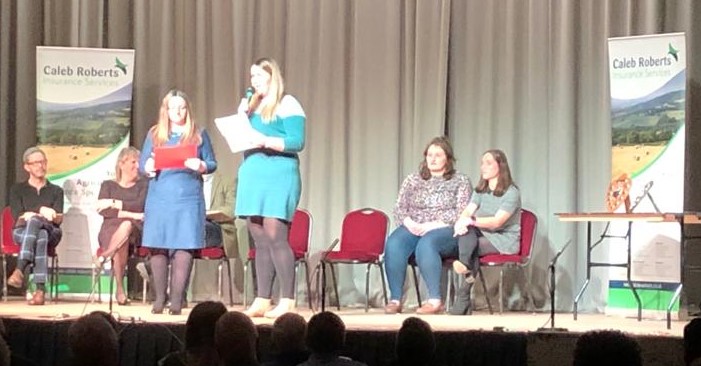 Caleb Roberts Insurance Services are keen to support the Young Farmers Federation as it's a community that is so close to everyone in our business.
For more information on how to get involved, visit the young farmers websites http://www.sfyfc.org.uk & http://www.hfyfc.org.uk